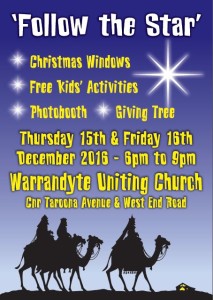 Follow the Star!
Stars, angels, bells and Christmas trees capture the imagination of children as they wonder what Christmas day will bring. Christmas is a joyful time of year and the people of Warrandyte Uniting Church want to share their love of Christmas with the community and this year they are doing this by creating a series of window displays entitled 'Follow the Star'. Come and be amazed!
EVERYBODY IS INVITED…
Thursday 15 December
and
Friday 16 December 6pm to 9pm.
Lots of free, fun activities for kids and a last minute Christmas gifts stall.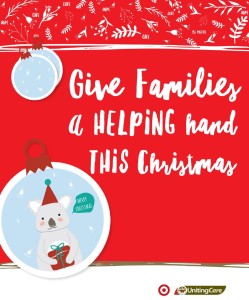 There will be a Giving Tree and the opportunity to place a gift for those who can't afford to celebrate Christmas.