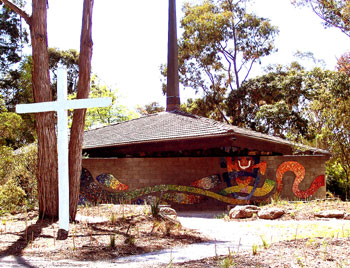 Visitors to Warrandyte Uniting Church and it's Peace Grounds featuring the Peace wall will be treated to a time of thought, wonder and reflection. Spend time viewing the Peace wall, sit, relax and see what the wall invokes in you. Walk through the Peace gardens that are being created and just starting to take shape. Take a short stroll to the Yarra river and amaze at God's beauty. You may come alone, with friends or with a group. Just come to visit in Warrandyte on the corner of Taroona Ave & Westend Rd or to organise a visit to Riverflow…contact us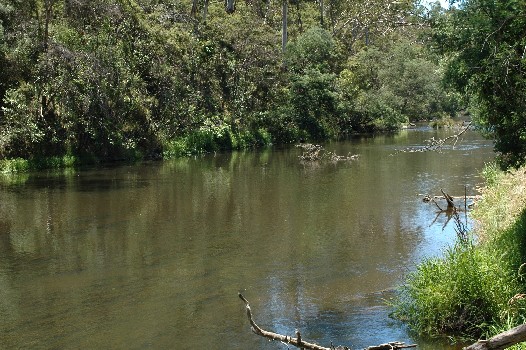 Retreat – full or half day.
Spend some time at the wall, wander the Yarra and breathe in the peaceful surrounds. A mix of activities and contemplation can be organised – your retreat can focus on creative, contemplative, active, artistic, thought provoking or environmental sessions. We can assist with catering as well.
Retreat participant comments:.
" Having had this experience, I will now try to more often sit down, relax and simply be"
" I enjoyed…..Looking at the river because it shows the beauty and wondrous nature of God's creation"
" There was a choice of quiet and active and spiritual. I think that the mix of different activities, both passive and active, works really well as there would surely be something for everyone"


Groups – groups visits can be tailored to suit your needs
A group visit to the Peace wall and garden is usually planned around spending some time at the wall and can be followed by a wander on the Yarra. RiverFlow is a great space for meetings, planning sessions, or the ideal spot for a general group activity. Morning or afternoon teas can be organised..
Visitor comments:.
" Examining the wall was great, a wall, the oldest barrier known to man, is used to break down barriers for peace and community"
"I learnt that peace isn't just about world peace"



Informal visit – come by any time, spend some time pondering peace, reflect on the wall, take in a wander along the Yarra.
Visitor comments:.
"The mosaic wall and surrounding environment were very peacefully inspiring"
" The story of the Peace wall and all it's contributors I found really inspiring – a hopeful testament to what we all can achieve when working together"